Time and Cosmos in Greco-Roman Antiquity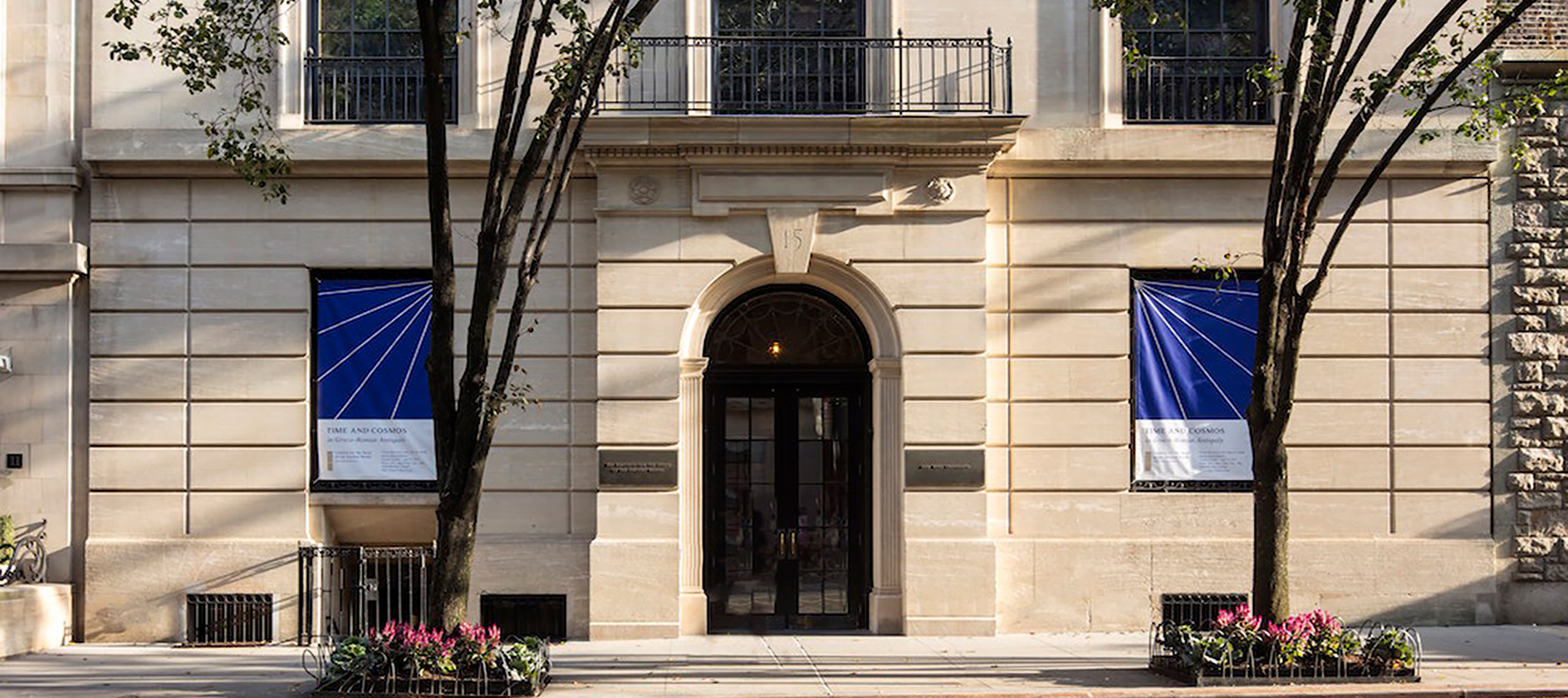 October 2016–April 2017
NYU's Institute for the Study of the Ancient World
New York, NY
On October 19, 2016 an exciting new exhibition entitled Time and Cosmos in Greco-Roman Antiquity was opened at the Institute for the Study of the Ancient World (ISAW) at New York University. The exhibit explores the ways in which time was conceived, organized and recorded in Greco-Roman world. It includes over 130 artifacts that illustrated the technology of ancient timekeeping, the social role and perception of time, and the role of time in shaping ancient observations of the universe, the environment, and human destiny. The objects on display illustrating the visualization, and social role of time and cosmos, and also highlight the contrasting formative roles of indigenous Greek and Roman cultural practices and contact with the civilizations of Mesopotamia and Egypt as well as the peoples of northwest Europe.
ISAW has borrowed a large group of ANS coins for this exhibition, including the gemstones which provide zodiacal images, and illustrate the popularity of astrological themes in personal adornment as well as representations of divinities associated with the planets.
The ANS coins are essential components of the exhibit's presentation of three themes: Augustus's use of astral imagery to represent the heritage of Julius Caesar and, through Capricorn, his own auspicious destiny; the zodiac as emblem of the renewed Golden Age;1999.80.1); and the sage and celestial globe image exploited by cities of Late Antiquity to commemorate famous scientists of their past.
Items on loan
The ANS had a total of 42 objects on loan to this exhibition. Highlights of the loan include:
Bronze Drachm of Antoninus Pius, Alexandreia, AD 144 – AD 145. 1944.100.60355
Bronze Drachm of Antoninus Pius, Alexandreia, AD 144 – AD 145. 1944.100.60364
Bronze Drachm of Antoninus Pius, Alexandreia, AD 144 – AD 145. 1944.100.60358
Bronze Coin of Maximinus Thrax, Anchialus, AD 235 – AD 238. 1999.80.1
Gold Aureus of Augustus, Pergamum, 19 BC – 18 BC 1944.100.39177
Silver Denarius of Augustus, Caesaraugusta, 19 BC – 18 BC 1944.100.39033
Bronze Drachm of Antoninus Pius, Alexandreia, AD 144 – AD 145. 1944.100.60342
Bronze Drachm of Antoninus Pius, Alexandria, AD 144 – AD 145. 1944.100.60343
Bronze Drachm of Antoninus Pius, Alexandreia, AD 144 – AD 145. 1944.100.60352
Gold Aureus of Vespasian, Rome, AD 76 1954.256.9